Description

Thank you for viewing this Stunning Pair of Brand New Carbon Fibre Door Handle Covers, to fit the following vehicles:
Mini – R50, R52, R53, R55, R56, R57 & R58 Models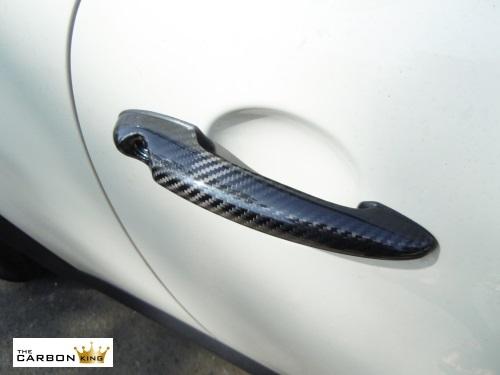 Please note it may be possible to see some chrome from the door handles so adding black tape to those areas before fitting the handle for good would help.
Simple to fit as they slide snugly over the top of your existing door handles, and stick in place using double side sticky tape. Whilst some tape is provided please add more if required to ensure they are nicely secure.
Our Recommended Retail Price is £89.99 and a Free Sticker is included!! 
Made from 3K/Twill Weave, 3 Layer Carbon Fibre