Description

Ducati Panigale 899 Slipper Clutch by Ducabike
Please note delivery can take up to 10 days depending on UK stock levels with importer. No voucher codes can be used.
 (all years and variations)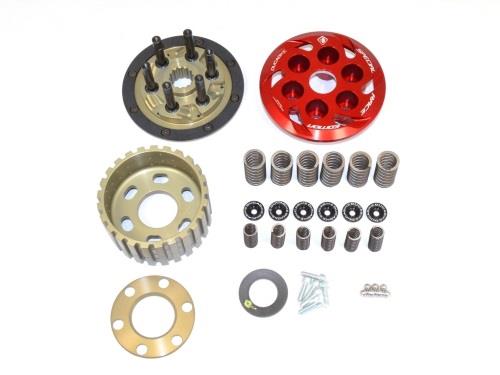 Description
Clutch plates sold separately

Red pressure plate with black spring retainers

Clutch basket included but clutch plates sold separately

Please note 3-7 working days required for delivery into the UK if not in stock by the importer. We will email if any delays expected.